Yellow Pot, a modern Chinese gem located in both the stunning and award-winning Duxton Reserve hotel, the Yellow Pot Tanjong Pagar and guest favourite The Vagabond Club, the Yellow Pot Little India. 
Yellow Pot follows the clean eating philosophy adopted at The Garcha Group. You won't find MSG, additives or artificial flavourings in Yellow Pot's cuisine. A cold starter of organic vine-ripened tomatoes, for instance, are served with their skins thoughtfully removed as the red-skins are believed to contain anti-inflammatory properties. The tomatoes are then soaked in a house-made plum and herbal juice, rendering them sweet and refreshing. Roast duck is the most popular mainstay at Yellow Pot, first marinated for two days in a fermented beancurd paste, then roasted over hickory wood so the meat is aromatic and tender with a glistening layer of crispy skin. Vegetables too are not an after-thought here. Try the sweet and sour eggplant, where the aubergine is braised and coated with a delicious housemade sauce of hot bean paste, honey, vinegar, and Nanyang soya sauce brewed by a local company.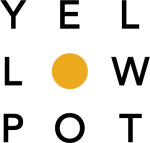 YELLOW POT TANJONG PAGAR
THE DUXTON RESERVE
At the Duxton Reserve, Yellow Pot and the adjoining bar are clad in the striking palette of black, gold and yellow that acclaimed British designer Anouska Hempel has accorded to the rest of the hotel. 
Large golden fans and wallpaper featuring 18th century English indentures from Anouska's personal collection adorn the dining and drinking spaces, that are cleverly carved out by modern Chinese screens of black lacquered wood and glass – including two semi-private dining enclaves. 
As its names suggests, the 50-seat restaurant is cheekily embellished with yellow pots of various sizes and configurations.
YELLOW POT LITTLE INDIA
THE VAGABOND CLUB
At the Vagabond Club, Yellow Pot shares the flamboyant sea of red interiors curated by world-renowned French designer Jacques Garcia, with one of the world's great whiskey bars, The Whiskey Library. 
Similar golden and red fans by Anouska Hempel from the Duxton Reserve connect the hotels' design sensibilities. 
Delight in the iconic flavours of Yellow Pot in the comfort of your home with Yellow Pot Delivery. Now you can enjoy your favourite dishes, from Signature Roast Duck to Wok-Seared Organic Grass-Fed Beef Tenderloin, without having to leave the house. 
83 Duxton Road at Duxton Reserve
Singapore 089540
Monday – Sunday
Lunch: 12.00pm to 2.30pm
Dinner: 5.30pm to 10.30pm
39 Syed Alwi Road at The Vagabond Club
Singapore 207630
Monday – Sunday: 5.30pm to 10.30pm