Yellow Pot, a modern Chinese gem located in the stunning and award-winning Duxton Reserve hotel in Tanjong Pagar.
Yellow Pot follows the clean eating philosophy adopted at The Garcha Group. You won't find MSG, additives or artificial flavourings in Yellow Pot's cuisine. Immerse in delectable Chinese cuisine that features high quality, sustainably sourced ingredients with an emphasis on drawing fresh and natural flavours. Roast duck is the most popular mainstay at Yellow Pot, first marinated for two days in a fermented beancurd paste, then roasted over hickory wood so the meat is aromatic and tender with a glistening layer of crispy skin. Vegetables too are not an after-thought here. Try the sweet and sour eggplant, where the aubergine is braised and coated with a delicious housemade sauce of hot bean paste, honey, vinegar, and Nanyang soya sauce brewed by a local company.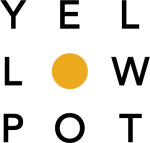 YELLOW POT TANJONG PAGAR
THE DUXTON RESERVE
At the Duxton Reserve, Yellow Pot and the adjoining bar are clad in the striking palette of black, gold and yellow that acclaimed British designer Anouska Hempel has accorded to the rest of the hotel. 
Large golden fans and wallpaper featuring 18th century English indentures from Anouska's personal collection adorn the dining and drinking spaces, that are cleverly carved out by modern Chinese screens of black lacquered wood and glass – including two semi-private dining enclaves. 
As its names suggests, the 50-seat restaurant is cheekily embellished with yellow pots of various sizes and configurations.
With its unrivalled atmosphere, immaculate service and exquisite menus, YELLOW POT is an exceptional venue and the ideal location to hold your next event.
Whatever the occasion, whether it's a birthday, anniversary, meeting or corporate event, YELLOW POT promises world class food, wine and service. Email us for more information.
Monday – Sunday
Lunch: 12.00pm to 2.30pm
Dinner: 5.30pm to 10.30pm
Copyright © 2023 Yellow Pot